5 Must Have but Often Forgotten Google Tools
Posted by Astrid Sucipto on 16 August 2018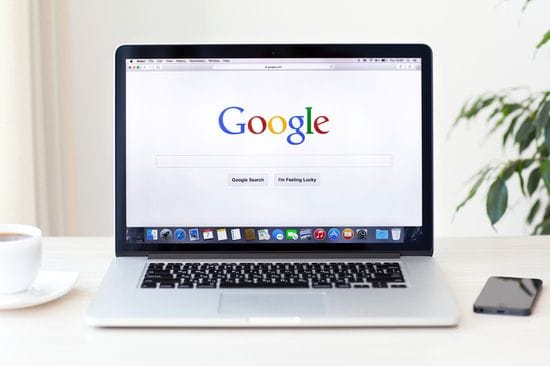 Let's face it, Google dominates the world wide web and they have so many handy tools and apps that help businesses save money, increase efficiencies and delivery better overall results for their website. Better results equal increased revenue.
I'm going to go over 5 incredibly important Google tools that are often forgotten. It's never too late to start using these tools. Whatever stage you are in your business, Google will save your life! Alright, maybe not exactly THAT, but close enough.
#1 - G Suite
I am in love with G Suite. I can't believe that I didn't know anything about G Suite prior to starting my own business. Sure, I've heard of Gmail, who hasn't? But G Suite is more than just Gmail. Formely known as Google Apps for Business, G Suite is an absolute must-have if you want to manage your business online seamlessly. G Suite gives you a professional email (yes, using your domain name), shared calendards, team drives and 30gb of online cloud storage! That's not all though. You also get Google docs (equivalent to Word doc), Google sheets (equivalent to Excel), Google slides (equivalent to PowerPoint), Google drive, Google hangouts, Google Forms and many many more.
Seriously, if you don't have G Suite for your business you really need to look into it and consider getting it. The cost is pretty reasonable too. It's $5 USD per user and you get free team emails (such as hello@, info@, sales@, etc). Need to share your screen with a colleague, client or business partner? No problem, use Google Hangouts! Need to send a survey? Use Google Forms!
In my previous corporate job, we were banging our heads trying to figure out the easiest way to share images with our parent company. We requested for a shared "photo bank" to be added to our intranet as we built a new one. A request that was never granted, at least not right at the start. When we built our new website, I had to upload all my files and documents through an FTP site, which was okay but a bit of a pain to do. If only we had all known about G Suite and Google drive, it would have made all our lives easier AND SAVE TIME! Now not only do I share images with other people, when I work on projects with my clients, I create a shared folder that I share with them and I ask them to save all the assets that I need directly to the shared Google folder where I can easily access. So so simple! Everything with G Suite is a lot LESS COMPLICATED than all the other tools I used to use in my corporate life.
I can go on and on and on about G Suite but I won't bore you. I just want to leave you with this. If you don't have it, you're missing out.
#2 - Google Analytics
If you have G Suite, you can access any Google products without creating a new or different login. You just use your G Suite login. That includes Google Analytics, which is the best way to track consumer habits and behaviours. You can find out where your visitors are coming from, how long they stayed on any given page, what their path looks like on your website, what the demographics of your customers are, what device they're using to access your website, what language they speak, where the most conversions happen, and so on.
Wow. So what can you do with information like that? A LOT! For example, I was chatting with a client and educating her about Google Analytics. I explained to her what it can tell her and what some of those numbers mean and how to interpret them. She has an ecommerce and when we went through Google Analytics together, she could see that she was getting a ton of traffic to her site, but absolutely zero conversions. So it was time to analyze WHY.
When you have data, it makes it easy for you to understand the areas that you need to improve on and the areas that you're doing well in. Google Analytics give you data. With the robust statistics that Google gives you, you can constantly refine your website, your content and update what you need to in order to get the conversion you want.
If you're a Bloomtools website client, we set this up for you as part of our service.
#3 - Google Search Console
Formerly known as Google Webmaster Tools, Google Search Console indexes your website by submitting your website's sitemap. It allows Google to crawl through your website and pick up important keywords, so that you show up in Google search. You can see what keywords and search terms you're ranking for in Google. It helps identify crawl errors so that you can fix them because crawl errors can affect the performance of your website negatively.
Google Search Console also integrates with Google Analytics seamlessly. Add it to your Google Analytics so that you can easily see what keywords you're ranking for and what search terms people are using to find your website. This really helps you understand your keywords better. Maybe there are keywords you really need to rank for but aren't. Now that you know you're not ranking for the keywords you want, you can fix that issue and make sure that those keywords are prominent throughout your site's content. And maybe there are keywords that you're ranking for that you don't want to rank for because although they seem relevant and related to your business, they're not. Why does that matter? Because if you're raking for those unwanted keywords and people are finding your site based on those keywords but your site is not relevant to them, you'll end up with a high bounce rate. And good old Google DISLIKES high bounce rates!
If you don't already have Google Search Console setup, time to set one up!
#4 - Google My Business
Having Google My Business helps you rank on the first page of Google. It's the place where you can add and update your business information important to Google Search and Google Maps. It gives a snapshot of your business to your customers such as your hours of operation, your busiest time of the day, your phone number, address, website. It is also where your customers can easily see reviews of your business and leave one as well.
This free tool is an invaluable resource that can help your business grow. The only catch is that Google My Business is meant for businesses with a brick and mortar location, because it's meant for people closest to your business to be able to find you. If you have a home-based business, you most likely won't want to advertise your home address to the world. One way around this is to use your intersection. That way, you'll still show up in search but your home address will not be visible for public viewing.
There is also an app for Google My Business that allow you to respond to requests, read reviews, and update your company information right off your smartphone in real time! Google tries to make things really simple for business owners.
#5 - Google Alerts
Part of being a business owner is being able to keep up with current trends in your industry - and nothing allows you to do that like Google Alerts. This tool allows you to get notified of new content that's been posted on the web. You can ask it to notify you on ANYTHING. You want to know every time your name, your business or your brand is mentioned? Just create an alert for each.
Going back to my previous corporate job, I remember having to use this convoluted tool (which name escapes me right now) to notify me every time my company name and other important keywords were mentioned. If only I had known about Google Alerts. Again, so very simple!
It's especially important these days to know who's mentioning you, where and why. For example, what if you had an unhappy customer who posted negatively about your service somewhere - maybe a blog or a Facebook group. You might never know about it. Now that you do, thanks to Google Alerts, you can do some reputation management to help you look favourable again.
So check it out and setup some alerts for your business.
There you have it - 5 Google tools every business must have. Trust me, you'll wonder why you didn't use any of these tools sooner. If you get stuck and need help setting any of these up, feel free to contact me and I'll be happy to help!
Author:
Astrid Sucipto
Connect via:
LinkedIn