Can a Marketing Sales Funnel Be Applied to Network Marketing Businesses?
Posted by Astrid Sucipto on 18 July 2018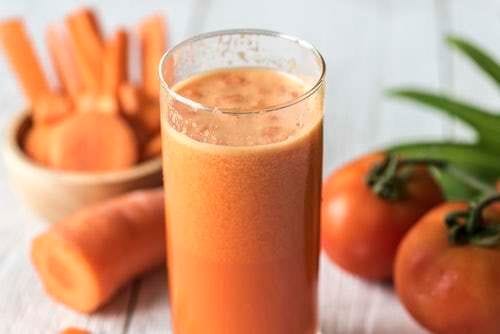 I get this question alot, "I have a multi-level marketing business. Can I still create a funnel?"
My answer is always the same, "Absolutely!"
In an MLM business, you might have certain restrictions, such as the inability to create your own website. But don't let restrictions stop you from doing and getting the most out of your business. So without a website that you have control over, what can you do?
ALOT!
Read on for my take on this.
1. Create your own personal website or blog
So you can't have a website for your business. You can, however, create your own personal website or a blog that is tied to your business. For example, let's say you are a health and wellness coach who helps families transform their health through their diet, and you sell health shakes. You can create your own blog or website branding yourself as this amazing transformational health coach for families who want to live a healthier lifestyle through proper foods.You can blog about the shake you had for breakfast and how full of nutritious goodies it is and the benefits of this shake. At the end of the blog, you can link to the specific shake that you mentioned, directly to your business site! Think about conversion conversion conversion!
2. You can utilize email marketing
If you don't want to create a blog, or there are restrictions for you to have your own personal website, then you can just write mini blogs and take advantage of email marketing. Talk about that shake you had for breakfast in your email. Link it to your product on your site.
3. Create a Sales Funnel
I know this is the answer to the question you've been waiting to hear. How can you create one and what can you use as a lead magnet? This is easy peasy, folks! As a transformational health coach who helps families live a healthier lifestyle through proper foods, and one who sells health shakes, what would you tell your clients they should do? Should they drink the shakes for breakfast, lunch and dinner on its own? Probably not! Maybe for breakfast but I'm sure you still need to get some solids into your body. I'm just guessing here, but I'm sure you have some kind of meal plan that you can help put together for your clients. Why not make a meal guide as your lead magnet that can go with the shakes? And then nurture those leads and bring them to your blog and/or directly to your product page on your site.
It's all about conversion and getting creative with the different ways that you can bring leads in and convert them into paying customers. A sales funnel is applicable to any business and just because you have an MLM business doesn't make it any different. Just find a work around and get creative.
If you need help brainstorming, feel free to contact me for a free 30-minute consultation.
Author:
Astrid Sucipto
Connect via:
LinkedIn