My website is beautiful. Why isn't it converting?
Posted by Astrid Sucipto on 18 May 2018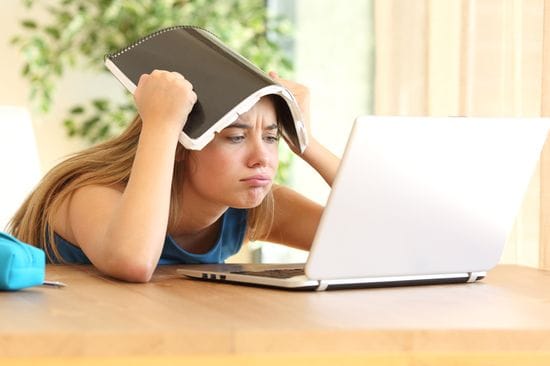 This is one of my favourite questions, "I have a beautiful website. Why isn't it converting?" Let's break it down and take a look.
Problem #1 - Design
"Beauty is in the eye of the beholder". Maybe it's because my eyes are trained and I look at websites all day long, but I can always tell between a pofesionally designed website and a DIY. And if it's professionally designed, I can tell if a website is completely custom or if it's using a theme and a template. There are thousands of templates out there and different industries gravitate towards certain templates. While the templates may make it seem like it's custom, I can usually tell that it's not. Is that a problem? Not if it's done right. Your design, whether you use a template, DIY or completely custom, has to be modern and captivating. If you want to stand out from every other website in your industry, you have to stand out. The key is to NOT look like everyone else.
If you've DIY'd your site, of course you think it's beautiful. It's not easy to put together a website and when you're done with it, you're generally proud of your accomplishment. So proud of yourself that you are not really seeing it with outside eyes. You're not seeing it from your customers' eyes, the eyes of the people who actually matter. I've seen some websites with such amazing products and I feel sad because I know they're not getting the sales they should be, simply because they won't invest in a good, professional looking site. Whatever you decide to do - whether you decide to go the DIY route, template or custom, make sure your design is modern, captivating, clean, consistent in terms of branding, and easy on the eyes.
Problem #2 - User Experience
This is by far the biggest problem of a non-converting website. I remember getting a sample product and I loved it so much that I went on the company's website to buy one. I was so frustrated with the website. I couldn't find where and how to buy the product. Everytime I clicked on product from different sections of the website, it took me to the same exact spot that showed me the picture of the product, but not the ability to view more information or to buy it! Your goal is to make people buy your product, right? Well if your customers are having a hard time figuring out where on the website they should click to buy your product, how are they going to buy it? Another example is wanting to call the company to request more information or to book an apppointment, but the contact info is not easily found. It's burried somewhere in the footer, on a sub-page of a sub-page. How can you expect people to contact you if you make it hard for them to do so?
Here's the thing. You're a customer yourself and I'm sure you've come across the same experiences I have. When you build your website, keep your experiences in mind. You have 3-5 seconds to convince visitors to stay on your site before they hit that back button. How often have you hit a back button when you come across a website? Pretty often I bet. So ask yourself: do you want your visitors to hit the back button when they've just landed on your site?
So what exactly does user experience mean? In the simplest terms, make it easy for them to buy from you! Hold their hand through the sales funnel. People have the attention span of less than a gold fish - 8 seconds (gold fish's attention span is 9 seconds). Make your call-to-action clear. Make it easy to find, make it obvious. Walk people through the steps to get to your call-to-action. When they land on your homepage, where do you want to take them next? When they've landed on the next page, where do you want to take them after? Make a path for them that's easy to follow.
User experience is everything! Don't take a short cut on this one. If your call-to-action is to have them call you, make sure your phone number is visible on every page. If you're a non-profit and you want people to donate, make your donate now button visible and accessible from every page. If you want them to request a quote, don't make them dig around for that quote form, because they won't.
Problem #3 - Not Mobile Friendly
85% of people browse websites on their phones. With this in mind, you wouldn't believe how many websites I come across that are simply not mobile friendly. And by mobile friendly, I mean thumb friendly. People browse their phones using their thumbs. So not only do you need to make sure your website fits on a tiny screen of a phone, you need to make sure people can scroll easily using their thumb. And on a mobile device, you have even less than 3-5 seconds to convince them to stay on your site - more like 1-3 seconds. Don't make people pinch their fingers to zoom in to see the content of your website. Because they simply won't. If they can't find what they're looking for within those 3 seconds, they're hitting that back button.
Problem #4 - Your Point of Difference
Remember how you only have 3-5 seconds to convince visitors to stay on your site (less if they're on mobile)? How do you convince them to stay? When visitors land on your site, they want to see who you are, what you do and why you're so awesome that they should buy from you. 3 simple questions. Make these 3 points visible right away. People read from left to right, top to bottom. This is the same case on a website. Their eyes scan quickly, so you need to make sure all 3 information are visible without them having to scroll. When you have their attention, is when they start scrolling so capture their attention right away!
Problem #5 - Search Engine Friendly
The above 4 problems address what happens when people land on your site. This one addresses how they can (or can't) find you. Remember this very simple saying, "if people can't find you, you don't exist". No matter how beautiful your website is, how great the user experience is, how mobile friendly it is, and how unique your business is, if your website is just a billboard in a desert, there is going to be no conversion. Sure you can pay to be visible through google ads, but remember that they all work hand in hand. We had a client come to us because he was paying a ton of money on google ads but he wasn't converting. When we took a look at his website, #1-4 were all missing. People were hitting the back button as soon as they landed on his homepage. We made some changes and he went from 0 conversions to getting overbooked.
When you build your website, make sure it has at least the basic foundations for SEO - the correct title tags, htags, meta descriptions and alt-tags. Keep in mind that when Google crawls through your site, it looks at your H1 headings first to figure out what your website is about. And then it moves on to content. When the foundations are in, work on optimizing your website for SEO through content and blogging, and of course making sure that your keywords are present throughout every single page of your website. When you write your blog, remember to optimize it with keywords.
Final Words
If your website isn't converting, comb through your site with the 5 problems above in mind and really analyze it. For a quick snapshot of how your website is doing, you can use our website assessment tool. Keep in mind that this tool only gives you a high level overview and doesn't go through details. If you'd like a more detailed assessment, feel free to contact me for a non-obligation chat.
Author:
Astrid Sucipto
Connect via:
LinkedIn